13x6 Human Hair Wig 150% Density Brazilian Raw Virgin Cuticle Aligned Lace Front Wig
Description
Features:
1. 100% real hair, virgin hair, human hair
2. can be dyed any color.
3. no Shedding & no tangling
4. Lower price, top quality
5. can keep quality after washing
Hair Length: 8-24 inch
Hair Material: 100% Virgin Human Hair
Hair Style: Body Wave, Straight
Hair Color: Natural black color, Can be dyed and bleached
Delivery Time: 3-6 days
Hair Weight: 200-250gram
Wig Density: 130%, 150%, 180% Available
Payment: Western Union, Money Gram ,Paypal, T/T, Credit Card ,Cash
Shipping: DHL, UPS, FedEx, EMS
MOQ: 1 Piece
What's app/Message: +8613650734693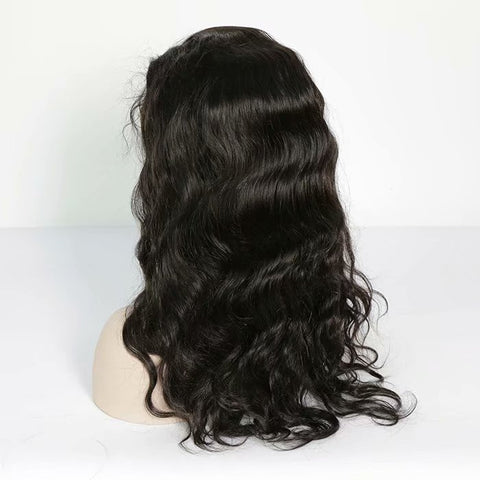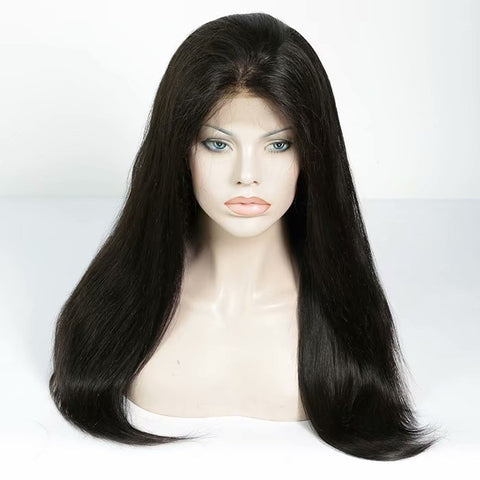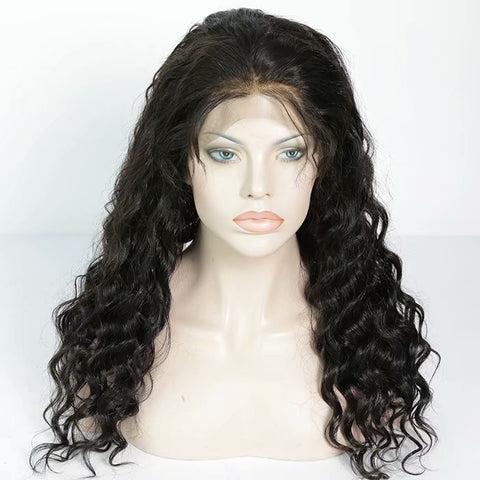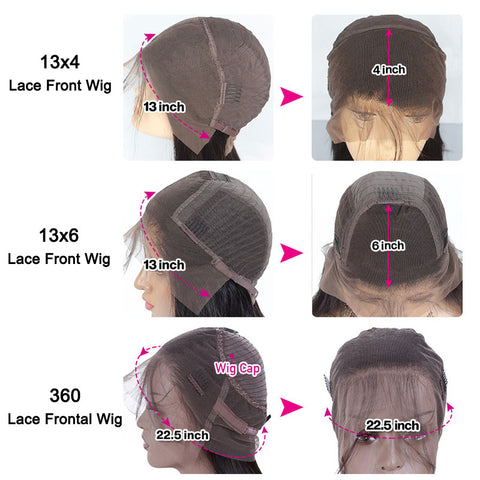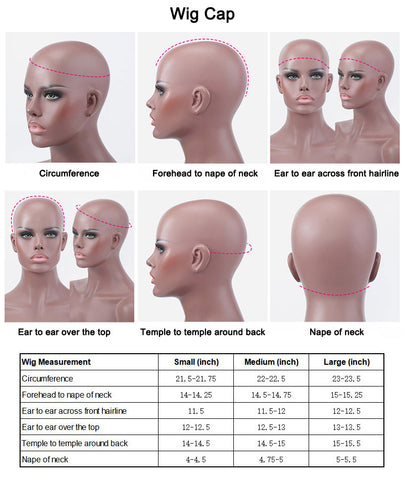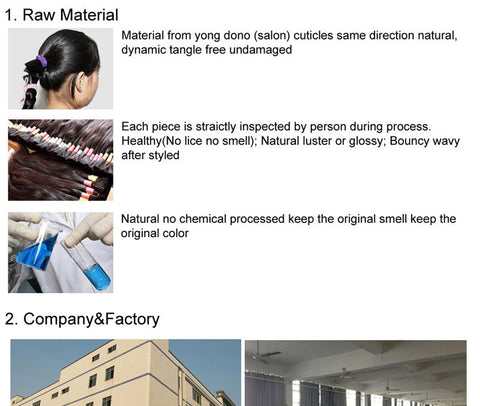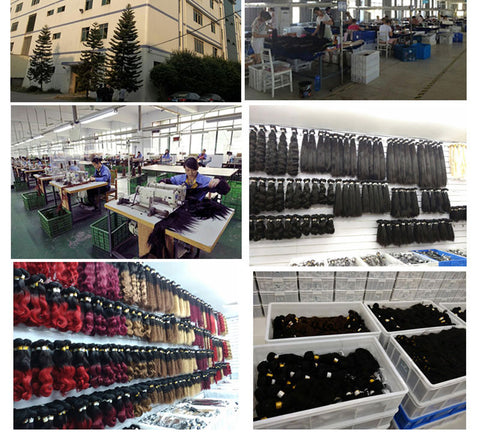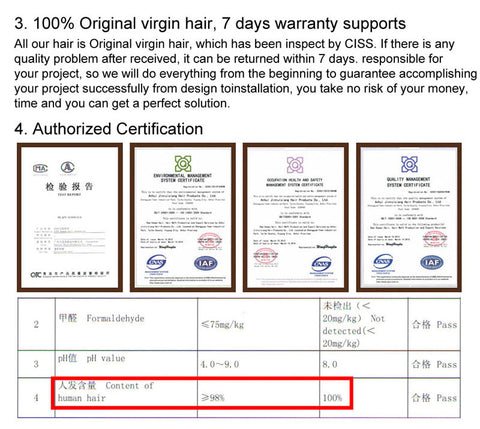 1. Payment
We currently accept PayPal, Western Union, Money Gram, Bank Transfer, Etc. PayPal are always recommending to the priority for all and obey the buyer protection rules strictly.

2. Shipment
We are normally ship goods by DHL, each bundle use PVC plastic bag packaging. the processing time for shipping is within 24hours after payment received.The item will arrive within 3-7 working days after being posted.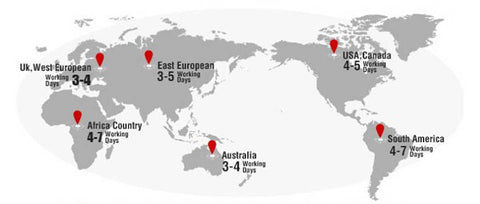 3. Return Policy
We accept return goods in 7days after receiving, the hair should be keep its original state Being. We won't accept return if you wash, use or do something on the hair.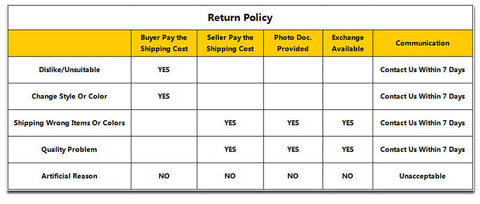 4. Feedback
Dear customers,
we are glad to receive your feedback about our hair quality, hair show; shipping and customer service. Because your satisfication and royality is our mission. If you like our hair and enjoy the buying experience. we'd like you to share this with us, it will encourage us to do better and will help other clients to know where to buy the good quality virgin hair and save their hardworking money. Of course your negative voice will be helpful for us. we will know where to be improved and we will pay attention to it and solve all your problems. Thank you!
5. FAQ
Q1. How Many Bundles Hair do I Need?
A: For average head size, here is my suggestion:
12"-14": 2 bundles
16"-20": 3 bundles
22"-28": 4 bundles or more

Q2. What type of hair care products should I use?
A: Treat this hair just as if it was your own hair.
1, Using good quality shampoo and hair conditioner to protect the hair. It's important to keep the hair soft and shiny.
2, You could use gel or spray styling products to keep the hair style.
3, Olive oil will be a good choice to keep the hair healthy.

Q3. Why are my hair extensions getting tangled?
A: Your Hair Extensions tangle due to dryness, oil & dirt build-up, salt water, chlorine and not combing (wide tooth comb) out your hair daily.
Make sure to wash & condition your hair at least once a week, twice a week is better. Use hydrating drops or consult your stylist for more help.

Q4. I just received my bundles and they seem to be shedding some hair. Why is that?
A: No, it is not shedding. After the weft process, there are some loose hairs caught within the "body" of your bundles that are not attached to the weft. This is absolutely NORMAL. As part of the post-weft process, we brush each bundle thoroughly to remove all loose hairs, but it is possible that some loose hairs may still be present. We expect that you will notice a few strands when you brush and when you have your initial wash. The "shedding" should stop immediately after that. You should expect an average of 2-3 strands a day going forward. Please note, some bundles may have considerably more loose hairs than others. These bundles may require several more brush outs and washes before the "shedding" stops.

Q5. Why the colors of hair extensions don`t seems exactly as the pictures show or description says?
A: Different monitor have different displays. The same color number may have a little color difference. You could dye the hair if you need different color.

Q6. How to tell human hair from synthetic hair?
A: Human hair has natural protein . It is easy to tell by burning and smell: human hair will be ash, which will go away after pinching. Human hair will smell foul. When burning, the human hair will show white smoke. While synthetic hair will be a sticky ball after burning and will show black smoke.
Moreover, human hair may have very little gray hair and split ends. It is normal but not a quality problem.

Q7. How long does it last?
A: This hair can last for very long time depending on how you maintain it. Treat it like your own hair and take very good care of it in order to use longer.
If you buy 100% virgin hair and take good care of the hair, it can last for over one year.